A Victorian Punk Rocker


Downloadable Music


Trade for Live Music plus
Stuff Eye Like


The 'LINKS' page... idiot...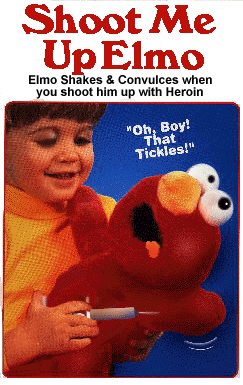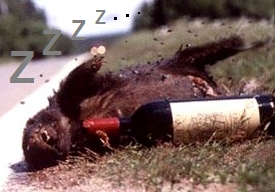 ---



Memorabilia / SUB
SOUNDCHECK / pop



Hello all you out there in
WebTV Land
It's a FANTASTIC 
Monday, May 26th, 2008!!!


The Good Reverend XERO J. FETUS
has the WHOLE WORLD in his hand!!!
YES!!!
THE WHOLE FUCKIN' WORLD in his Hand!!!
He's got the WHOLE WORLD in his [mouse] hand and 
his other hand's cupping his balls!!!
[At least he's not holding the shaft!!!]

...WELCOME TO THE SHOW!
Look in the 'margins' of this book
and you will see a 'finer, crisper'
line 'around the edge'
[So to speak...]
And so without further adieu...


Blah blah blah...

THERE'S A NEW XFRI SONG UP!!!
Check out THE SOUNDBOARD
for the XERO FETUS opus
"Honeryrose"

I added new poop on the poop for
The NEO-catholic Coven
- A Sex & Drugs Death Cult page!!!
...chuckle...

I [obviously] have the 'new' LINKS page 
BUT
I Found a [basic] template of the original!!
Watch for it to be incorporated 'back'
into the electronic golf course soon!!!!

Still missing the 2 show posters
BUT
The show review from a [now defunct?]
local zine PHAT was found!!!
...with the old links page!!
[might I add...]

You can now visit my YOUTUBE Channel on
the Bootlegs & Stuff page,
which has been 'cleaned up' a little
and also includes the
"Edge & Balance" and X.W.A.
webpage links...

The XFRI Official Bootleg 2002 
29 song demo is also still
available from this webpage 
for $5 (postage included).
Use the E-mail link at the
bottom of the page. 

The New XFRII Official Bootleg 2006
is taking shape nicely.
Pre-Order yrs today for 
ONLY 5 DOLLARS
and receive XFRI 2002 
for FREE with it!!!

Those 2 "Official Bootlegs" will turn
into these 3 albums eventually...

XERO FETUS 
"Looking Forward To A Buried Past"
will feature "New" versions of my songs
from past bands and several "salvagable"
recordings made when in those bands.
(I think that sums up the album title also.)

XERO FETUS 
"...Of Habits Devil Is Angel Yet In This..."
An introspective title from 
a line said by the title character
in William Shakespear's Hamlet
(ACT III SCENE IV - Line 175) 
and will feature tracks that 
were not played by other bands.

The third album is
HOLLAND OATS 
"White Light / White Noise"
which is myself and Jack Static's "2 man band" project.  

THE SOUNDBOARD IS UP!!!
Choose it on the menu to the left
and down load live and studio
music from some unsigned canadian talent.
This took me a while and was a big BITCH,
So hit the page and download this!

Thanks to The Righthand Man for
some of the live show dates
on the concert chronology.

I went to WRESTLEMANIA XIX
Been there, done that, bought the T-shirt...
With the last of my "youthful" dreams fufilled
I can get on with my "boring adult life."

*NOTE*
When the fuck is this album suposed to be out?
I still have NO IDEA! 
Without further grumbling...

RIOTSTARTERS will be
featured on an upcoming
FORGOTTEN REBELS Tribute
released nationally by
STAR Records!!
We're doing the tune
"England Keep Yr Stars".
*NEWSFLASH*
Added to "The Forgotten Tribute:"
Xero Fetus' girlfriend, Eva DeStruction,
And her band PAINTED HUSSY
doing a cover of "Live Strippers In Action!"
Joining Eva(Gtr/vox) are:
Ratley Have-Not on bass/b.vox and
Jack Static manning the trap set.

Release date still UNKNOWN
Keep yr eyes open for it anyways...

All this AND you can
play the arcade classic
PAC-MAN!!!
"If" you can find it... Chuckle...

That's the news and
I am outta here...

Oh yeah... 
Send me an E-mail...
It'll get you on the mailing list.


The Good Reverend
Xero J. Fetus III